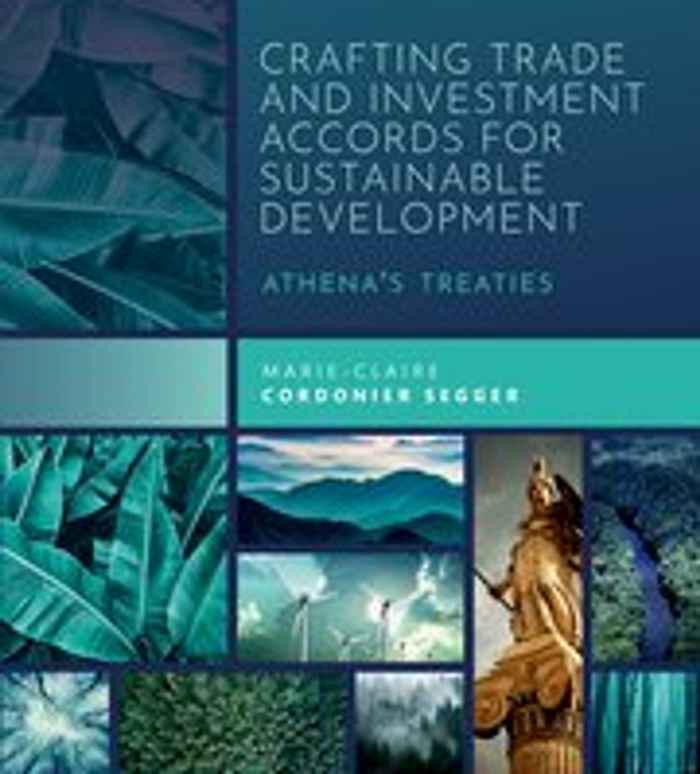 Description of the book
International economic law guides and shapes globalization and the future of the world economy, our human societies, and the Earth. The rules which facilitate trade and investment could defend the interests of Hermes, Greek god of commerce and thieves, or learn to draw inspiration from Athena, goddess of justice, wisdom, and crafts. This volume explores how trade and investment agreements could promote more sustainable development, rather than increasing the negative social and environmental impacts of economic growth. States and other actors are attempting to integrate social and environmental considerations into trade and investment policies, towards more sustainable development. Analysing their efforts, this volume offers insights into the ways that commitments to sustainability are being operationalized in the texts of economic treaties themselves.
Speaker
Professor Marie-Claire Cordonier Segger, DPhil (Oxon) MEM (Yale) BCL and LLB (McGill), is a senior director, award-winning expert jurist and professor of law and governance on sustainable development. She is a full professor of law at the School of Environment, Enterprise and Development (SEED) in the University of Waterloo, Canada, has published over 22 books and 80 papers, edits a series of volumes for Cambridge University Press on implementing treaties on sustainable development, and serves on the editorial boards of several law journals. She currently chairs several international experts commissions, lectures on international law and sustainable development, serves as senior director of the Centre for International Sustainable Development Law (CISDL), an international legal education and research institute, and advises several inter-governmental organizations on legal elements of climate change, biodiversity, natural resources governance and trade and investment.