The Administrative Jurisdiction Division of the Council of State is the highest general administrative court in the Netherlands. It consists of three legal chambers: the Environment Chamber, the General Chamber and the Migration Chamber. Dr den Heijer will be deployed in particular for the Migration Chamber, but will also become part of the General Chamber.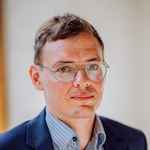 I look back at twelve wonderful years working in the international law section of the University of Amsterdam. The good news is that next to my new position in the Council of State, I will continue to teach the master course European migration law and supervise a number of thesis students. So I will be leaving, but I fully aim at maintaining close links between the Council of State and the academic community. Maarten den Heijer
Den Heijer studied law and political science at the University of Leiden, where he obtained his doctorate in 2011 with his dissertation 'Europe and extraterritorial Asylum.' Here he investigated the trend under which European states are increasingly cooperating with non-European countries and setting up control mechanisms outside the EU to regulate migration and asylum flows. Ever since, den Heijer has researched the interrelationship of national, European and international migration law.